Website Development
Unleash Your Website's Potential with Custom Design and Development
Building Your Online Presence, One Line of Code at a Time
Big Tex Consulting, a leading Austin Web Design and Development firm, offers a full range of digital solutions for your business. Our team of expert designers, developers and content marketers are dedicated to providing your company with a complete web design, custom programming and ecommerce solution. Whether you need a new website, an expansion of your existing site, or a revamp of your multimedia content, we've got you covered.
We understand the importance of a website that not only looks great, but also performs well, delivering a seamless user experience across all devices. That's why we make use of the latest web development technologies to build fast, responsive and secure websites. Our partnered hosting facilities provide all the bandwidth you need, and our expertise in content marketing ensures that your website not only looks great but also effectively communicates your business goals.
At Big Tex Consulting, we take pride in our ability to work collaboratively with our clients, delivering the best and most cost-effective solutions without the use of technical jargons. Whether you're a small business or a multi-division corporation, we're here to help you achieve your goals and stay ahead of the curve by keeping you informed on the latest technologies and trends in Austin Web Development.
Our team of web development experts follows a structured process to ensure the success of your website project. This process involves the following steps:
Requirements Gathering: We work closely with you to understand your business needs, goals and the target audience for your website. Based on this information, we help you define the requirements for your website.
Design & Planning: Our creative and skilled web designers create visually appealing and user-friendly designs for your website. We also plan the architecture of your website, including the navigation and content structure, to ensure that it is optimized for search engines and provides an excellent user experience.
Development: Our web developers use the latest technologies to build your website based on the agreed design and architecture. We ensure that the website is accessible, responsive, and meets the highest standards of quality.
Testing & Quality Assurance: Our quality assurance team rigorously tests your website to ensure that it is functioning as expected and that it meets the requirements defined during the requirements gathering stage.
Launch & Maintenance: Once the website is tested and approved, we launch it and provide ongoing maintenance services to ensure that it continues to perform optimally and remains secure.
By following this process, we ensure that your website is delivered on time, within budget, and meets your expectations. Contact us today to learn more about our web development process and how we can help you build a successful online presence.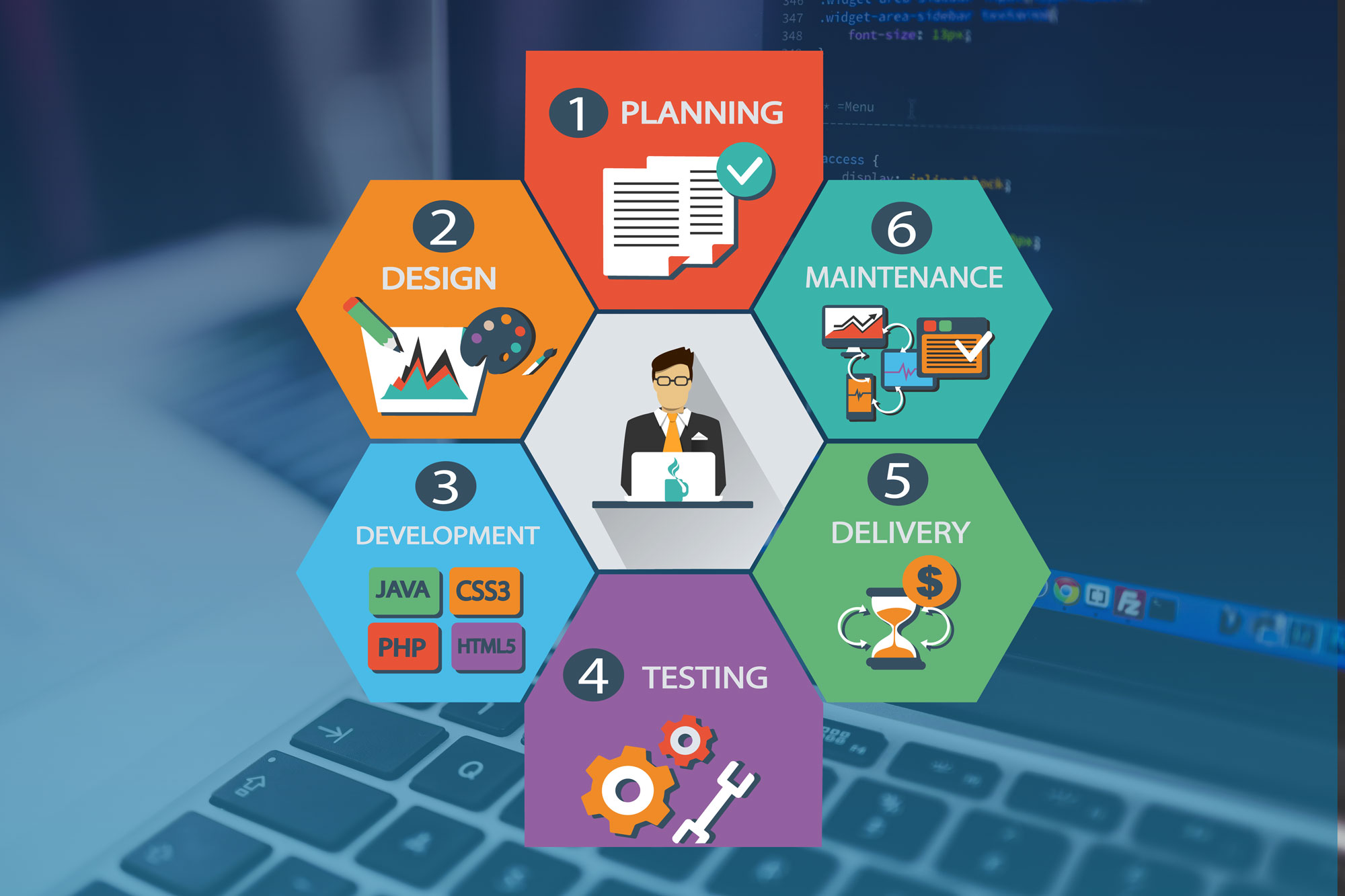 Once your website has been developed and launched, our team of Austin-based web developers will continue to work with you to ensure that it is functioning at its optimal level. We offer ongoing search engine optimization services, so that your Austin-based website remains visible and easily discoverable by your target audience. Our developers will track your website's ranking on the major search engines and monitor site analytics, providing valuable insights and recommendations for further optimization. Additionally, we can provide routine updates to your Austin-based website, ensuring that it remains up-to-date and reflective of your current business goals and objectives. With our ongoing support and optimization services, you can trust that your Austin-based website will continue to perform at its best and drive results for your business through our expert Austin web development services.